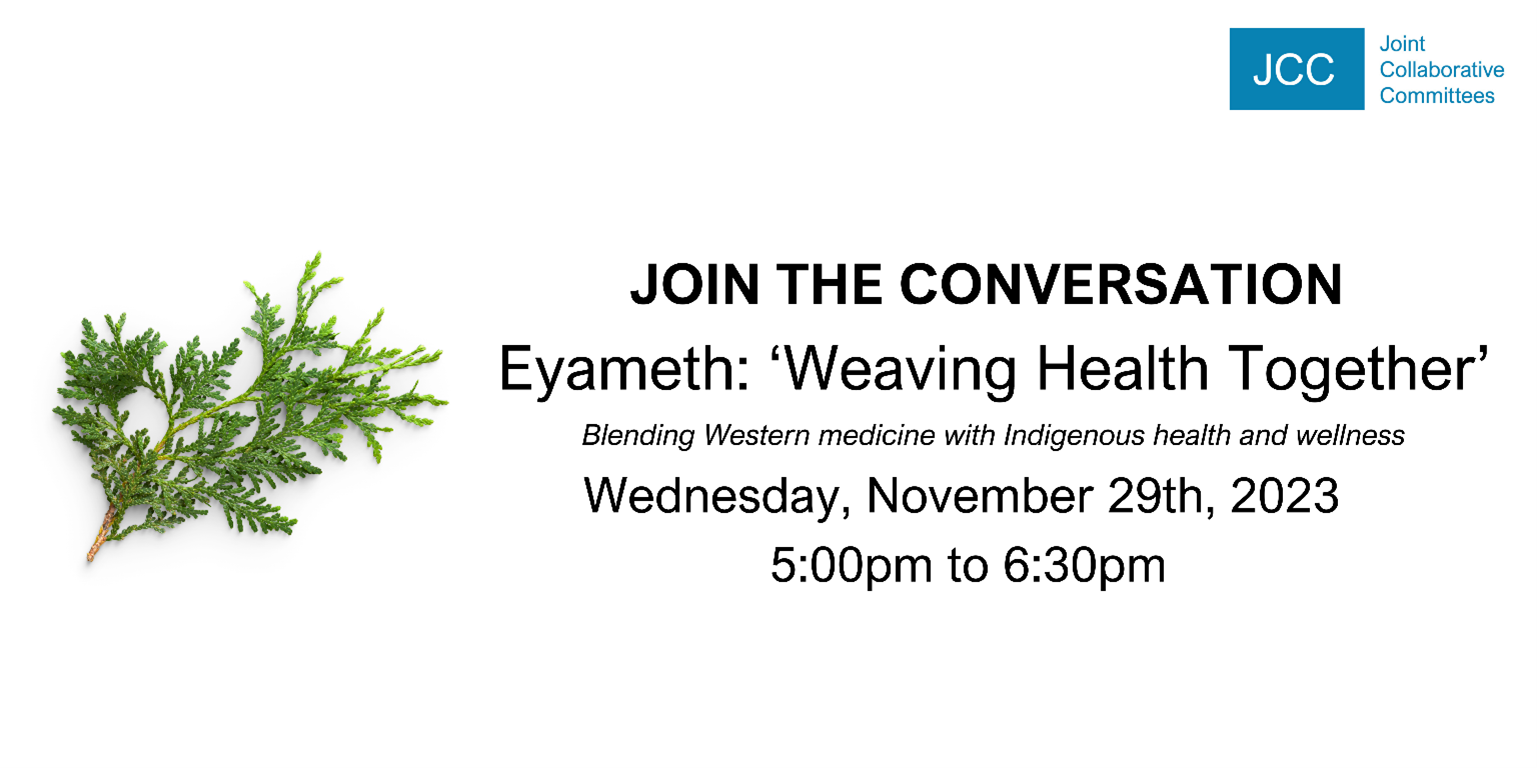 Eyameth: 'Weaving Health Together' – Blending Western medicine with Indigenous health and wellness
The Joint Collaborative Committees (JCCs) are excited to host an informative webinar about the newly created, Indigenous-led health centre, Sts'ailes Community Care Campus (SCCC), on Wednesday, November 29th from 5:00pm to 6:30pm.
Angela Paul, Executive Director, of SCCC, will explain the creation of the campus and how it will incorporate Indigenous teachings and medicine, while restoring and recognizing traditional wellness practices from before colonization.
To learn more, go to collaborateonhealthbc.ca.
Questions about this event? Email jcc@doctorsofbc.ca